From an Economic Star to an Angry Mess
Chile is Latin America's best-rated credit and one of its most prosperous economies. Yet popular anger at government policies has been brewing for a long time among Chileans frustrated with growing income inequality and a weak social safety net.
A 30-peso ($.04) increase in the price of a subway ticket set off the worst civil unrest since the country returned to democracy in 1990.
President Sebastian Pinera declared a state of emergency and called in troops. He also quickly withdrew the proposed fare hike, but a return to normality is not happening yet…
What makes it hard is that nobody is leading the protest, which is what makes them so hard to handle. The movement that has taken to the streets of major cities across Chile is leaderless and largely organised on social media.
There is no one for the government to sit down with for talks.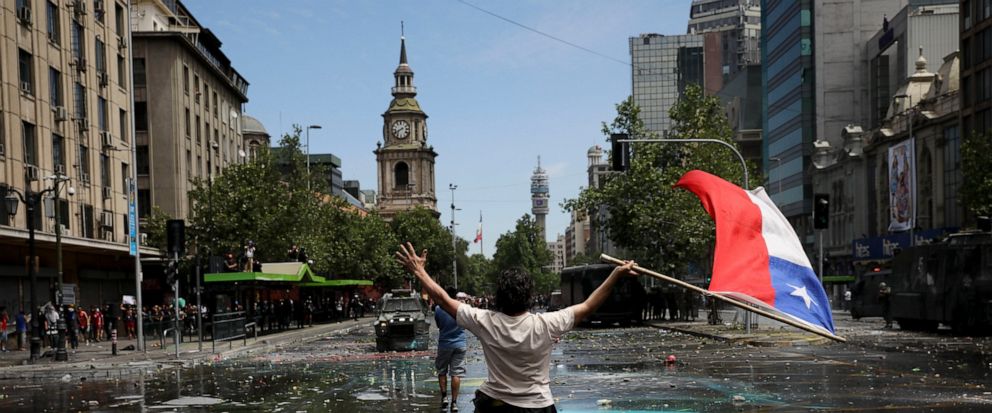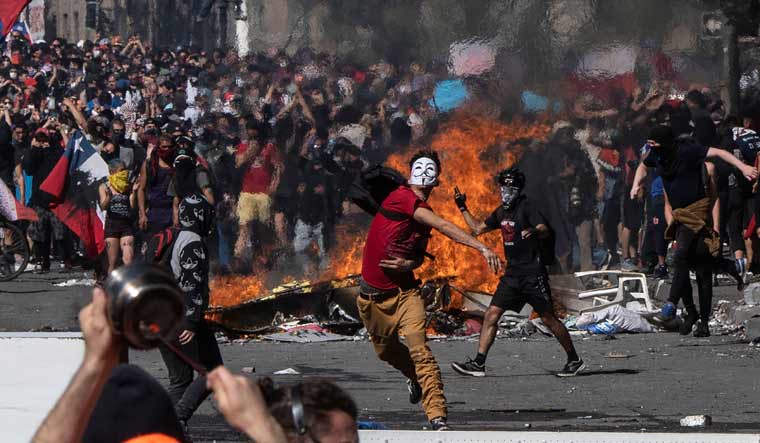 Protesters ranging from disgruntled bourgeoisie to black-clad anarchists that started to vent their anger at Chile's elite, its politicians and the free-market economic model that has produced vast wealth and lifted millions from poverty but left many struggling to get by.
See the issue here is that the government implements policies based on objective analysis of various economic indicators, but not on its people needs.
And although I understand the anger, it also seems that social media, from Lebanon to Hong Kong, manipulates the world.
All these out-of-control protest are operated from there.
For a long time Chile was the oasis of South America (held up as an example of what good governance can accomplish).
But sadly, the oasis is no longer.