I think I begin to like CRAVE a bit more than Netflix, and that's probably because they have less stuff, so it's easier to chose. Also, I like the fact CRAVE has a Canadian selection of films and shorts from here, Quebec.
See, Quebec film and music industry is always overlooked for the rest of Canada just because the language is French and not English (people can't fucking read). Which is dumb considering the amount of talent from our province, and global recognition from our artists. 
Like, Celine Dion is from here, Cirque Du Soleil is also from here, Hollywood film director Denis Villeneuve is also from here, in 2014 Les Invasions Barbare, a film from here won The OSCAR for best foreign film, and the CESAR in France for best film.
And if you still not happy with that Pornhub (one of the biggest porn websites in the wold) was also born in Montreal because YES! Many global pornstars are also from Quebec.
Quebec is full of talent and you can see all over Montreal. There are tons of local amazing musicians, shameless pornstars, and hot acrobats ('cause Cirque Du Soleil head office is here too).
All that to say I'm satisfy with CRAVE, and I watched these films:
CRAZY RICH ASIANS
I was never curious about the book, or the film… For over the years I knew that Asians were crazy rich, since several of my exes were Asians. PatrickA particularly…. He was 21, studying neurology at McGill, his dad was the owner of a textile business in Taiwan, and he lived alone here in an expensive building in downtown Montreal. During our relationship I never had an opinion about his expenses but I was always in shock by the amounts of money he spent on whatever. 
So, for all the hype and all the talk of it being a landmark film, Crazy Rich Asians is, at its core, a pretty good romantic comedy. And specially it shows how spectacular other countries of the world are.
Nothing more, nothing less. 
=========================================
FANTASTIC BEASTS: THE CRIMES OF GRINDELWALD
Being a Harry Potter fan and have seen the previous film, I found the visuals great, although, the plot was kinda messy. The "plot" was forced by some completely random happening stuff. 
The opening was truly spectacular. But after that it went downhill really fast.
Still, I cannot hate it.
=========================================
These are three shorts:
CHEF DE MUETE (Herd Leader)
Clara's overwhelming family can't understand her solitary life, wishing she would find someone to grow old with. Following her aunt's sudden death, Clara is put in charge of her pet. Little does she know that these are the first steps to an unlikely, but empowering, friendship…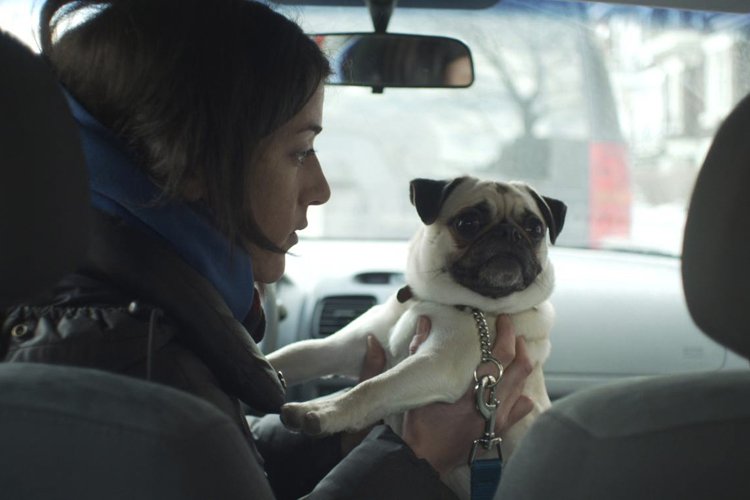 This short was okay. It shows how dehumanised people could be towards animals, and how insensitive in general humans are in their quest to become a (boring) copy and paste of everyone else.  
=========================================
RECREUE (meaning recruit, but dubbed in English as "Rebel")
To Alex, a naive six years old boy, the mysterious patrols his father leads with his right-wing militia are just more occasions to go play hide and seek out in the woods. That morning, though, it all came into focus…
This one was good. It actually show the dark side of Quebec… The extremist racist separatists. The "pure laine" (those whose ancestry is exclusively French-Canadian. Or in other words "pure blood").
=========================================
MON BOY (My Boy)

As he takes part in his brother's bachelor party, Louis is confronted by this ritual that both celebrates and denigrates commitment and masculinity…
This short was GREAT! The main character (the boy) never spoke a word, but his expressions said it all. Its very ironic how all those so-called "machos" always need to be in group to feel that way. They need a bunch to act like "men". Obviously their behaviour is far from admirable for "the boy".