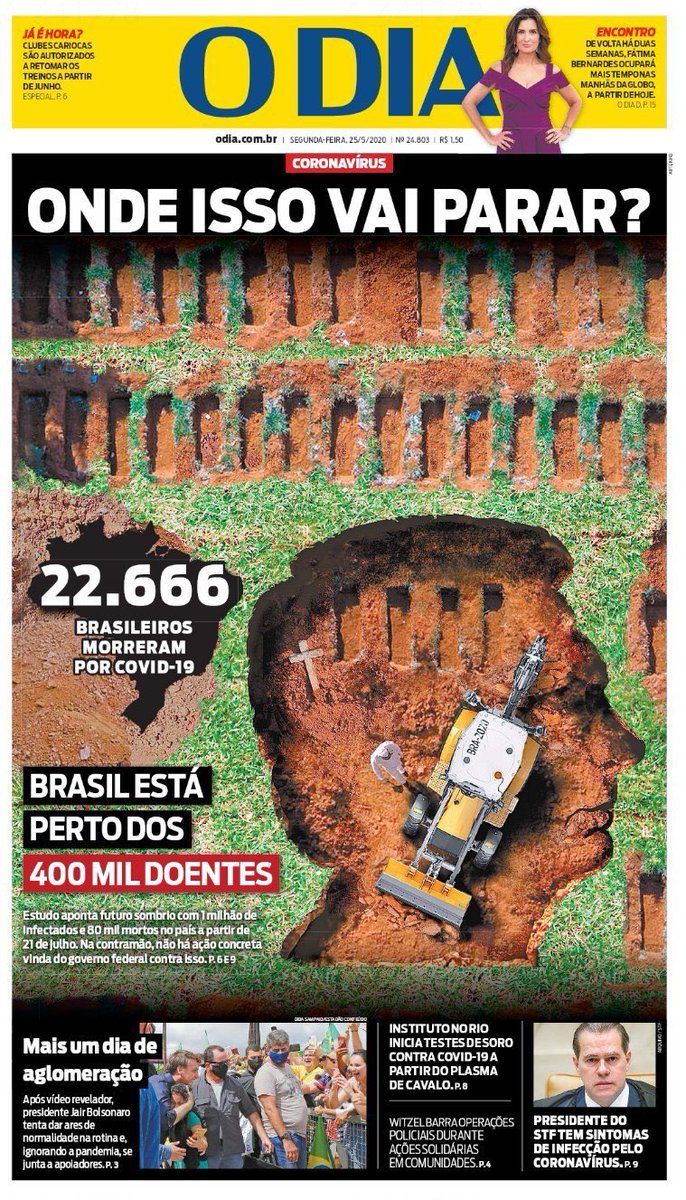 Where to end this ?, asks the Brazilian newspaper O Dia on its cover on Monday, with a striking design that points to Jair Bolsonaro as responsible for the strong impact of the pandemic on the South American giant, the new global epicentre of infections and deaths from COVID -19.
The newspaper, founded in 1951 based in Ro de Janeiro, highlighted the country's figures, which continue to rise.
Bolsonaro is the same shit as Trump, only not orange and in Portuguese.