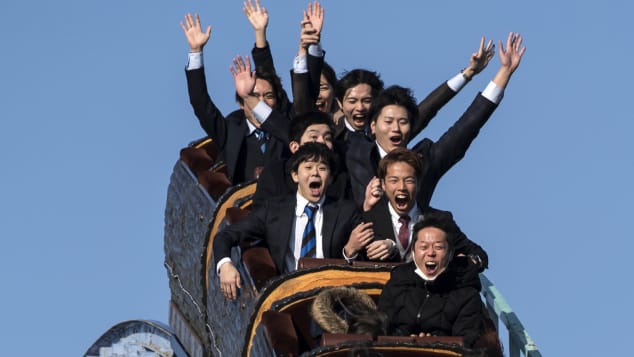 This new coronavirus landscape we live in has been an adjustment. People have been buying inflatable suits to hug their loved ones. Restaurants have used mannequins and bumper tables to keep people apart.
Enter: Japan. Japan has some new approaches when it comes to daily life. And that includes roller coasters. Japan has been doing pretty well with coronavirus and lifted its emergency order this week, leading to reopenings including amusement parks.
To help prevent the spread of disease as people interact again, theme parks in Japan have asked that you kindly not scream when you're on roller coasters. Fearfully shitting your pants is fine, though.
CNN says that new guidelines were issued by the East and West Japan Theme Park Associations. Guidelines include shutting your mouth as much as possible and they ask people to keep conversations to a damn minimum.

I can promise them I won't scream… because I would never get on those things EVER! I used to love roller coasters, they were amazing to my teenage self. My current self? One minute of pure terror!