Italian sculptor Fabio Viale inks his marble reproductions of iconic sculptures with heavy scenes of ancient stories, swirling waves, and foreboding clouds.
Viale doesn't paint the marble but rather infuses an arm or chest with colour and pattern in a manner that's similar to tattooing a human body. He collaborated with chemists to refine the blended technique.
It is a meeting between life and death, between the sacred and the profane.
The relationships between these two sets, results in a solid bond that creates energy: The preconception we have of classical beauty and the hardness inherent in a certain type of criminal tattoo provoke gasp and wonder.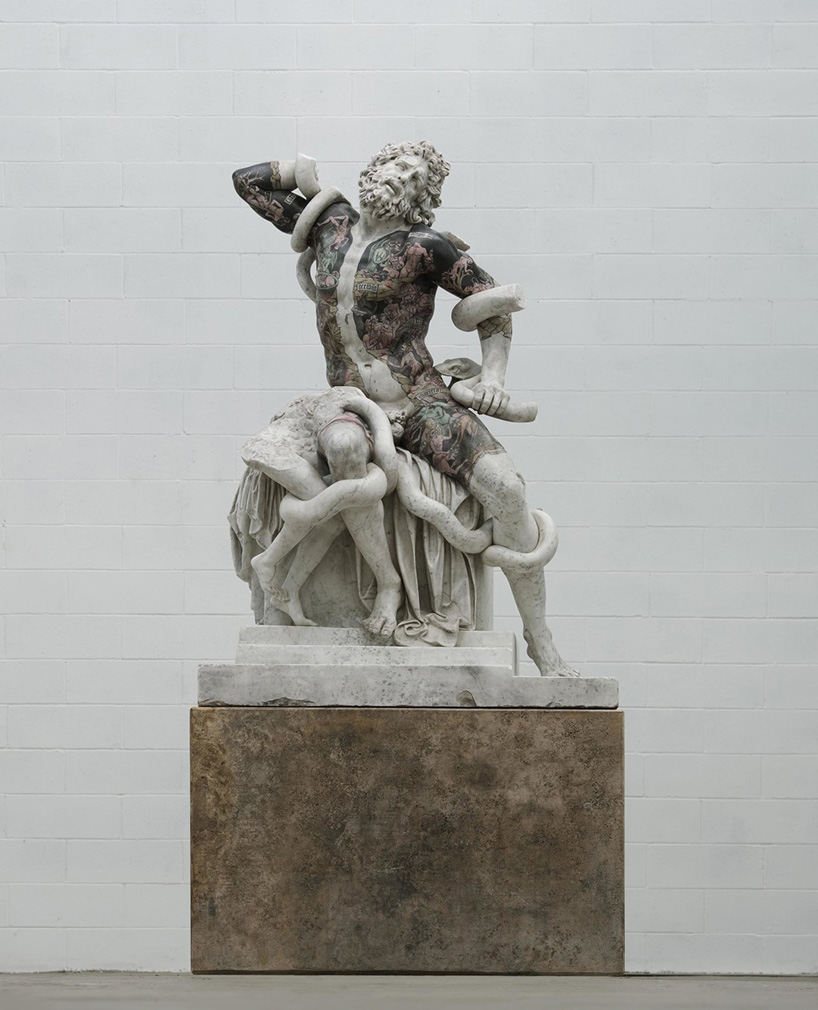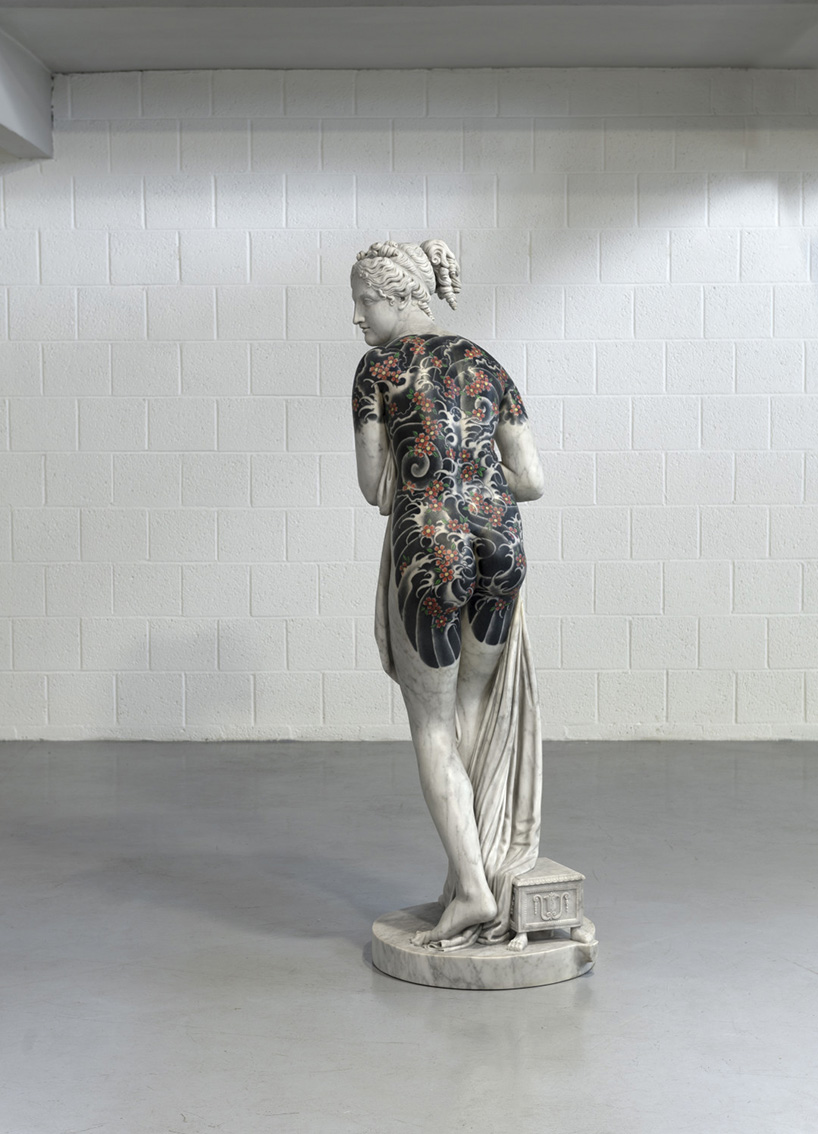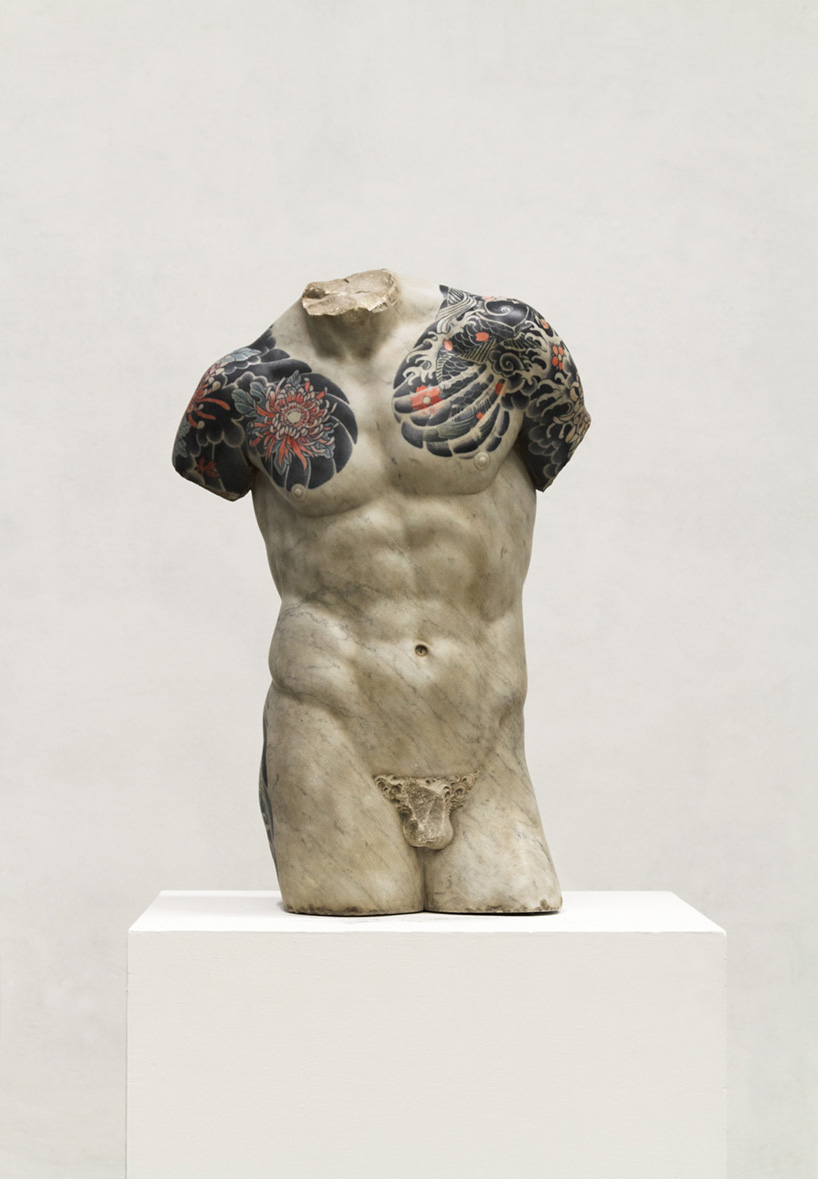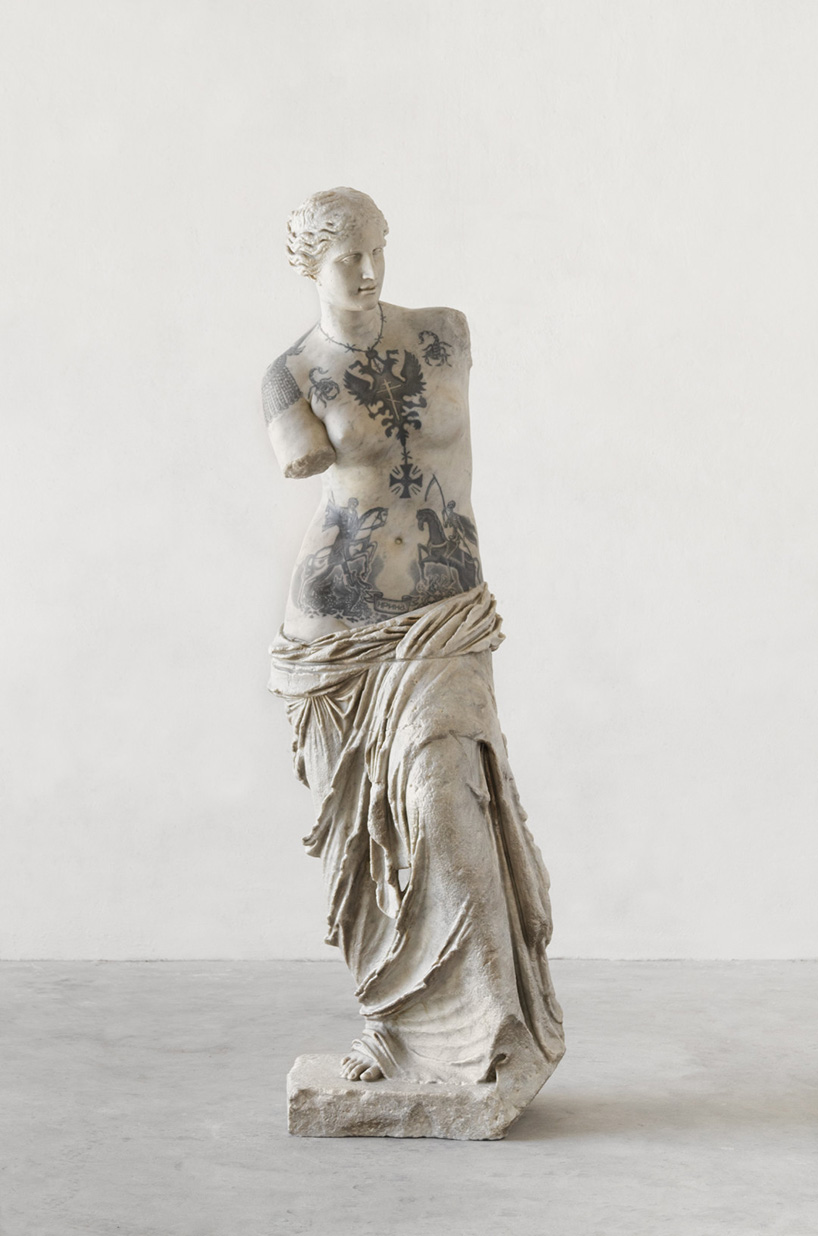 Absolutely stunning!