There's an Instagram account, believed to have been created by a gay Instagrammer to shame 'Covidiots' who have been flaunting lockdown rules during the pandemic.
The @gaysovercovid account, which was created by an anonymous user, sifts through the gay community's Instagram posts to find and share people throwing maskless parties and huge gatherings while coronavirus cases continue to spiral.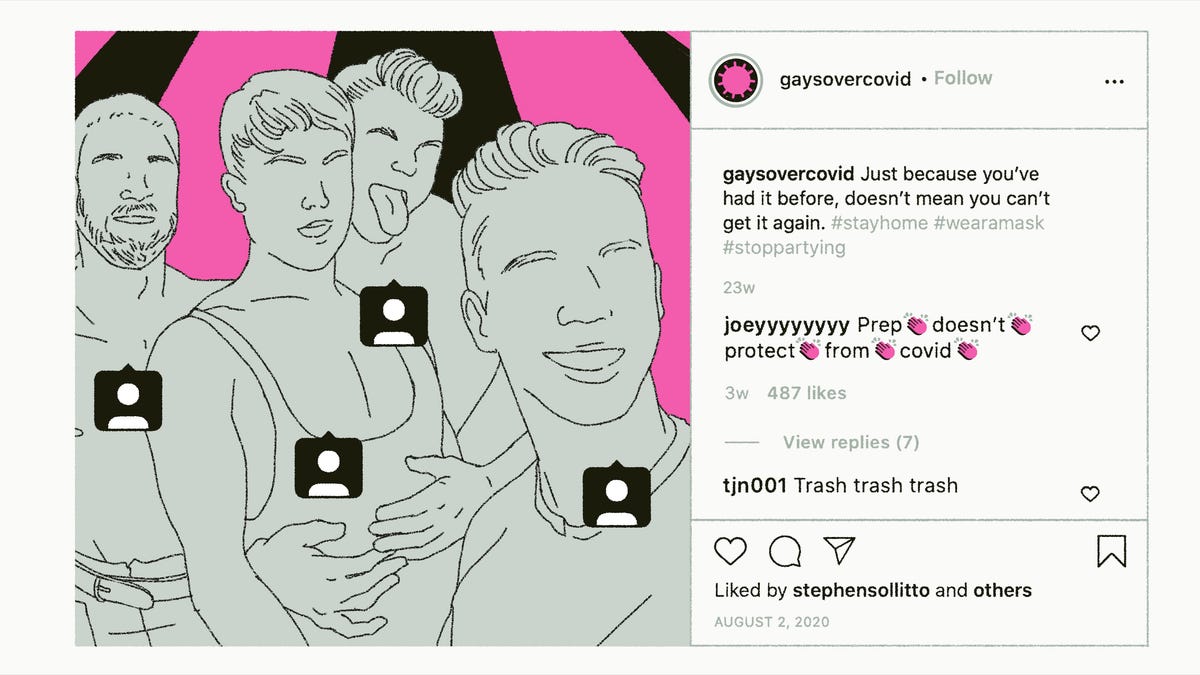 You can read comments like "I love petty in all forms!" or "I'm just here for the drama" because of course! People with lots of free time love this shit.
We're in the age of mess. People delight on that which they find deplorable. 
For months, anti-maskers and Karens have magnetised the attention of social media users. It is logical that gay men who flagrantly flaunt their privilege via their skin, their low body fat percentages, and their refusal to social distance, should enter the crosshairs. In a way, then, gaysovercovid is a logical, maybe even inevitable product of this cultural moment.
I frankly cannot care less about #gaysovercovid or anti-maskers or Karens, because either you're a good person or a shit one.
But shaming people won't stop COVID-19 spreading.
What keeps disappointing me about gays is the way they hate each other.