Remembrance Day is a day for all Canadians (and the Commonwealth) to remember the men and women who served and sacrificed for our country during the First World War. It is a statutory holiday in all territories and all but 4 provinces (Ontario, Quebec, Manitoba and Nova Scotia).
In any case, Poppy Day is a Holiday to salute all our heroes. Those who survived and those who went away and did not come home.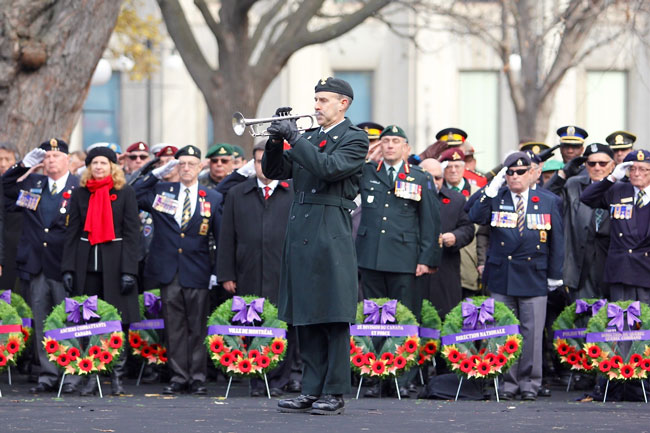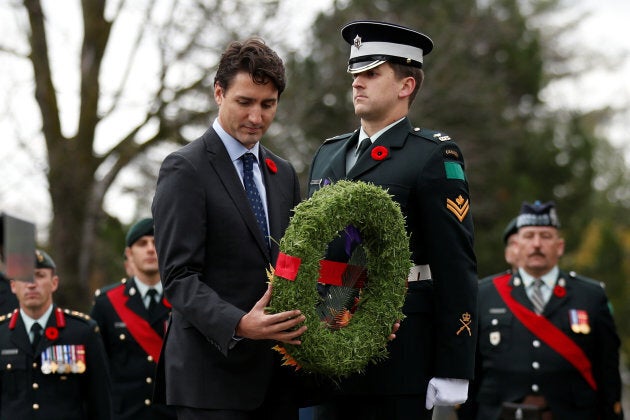 And here's the head of the state, The Queen (of UK, Canada & the Commonwealth,) in the ceremony yesterday in London:
To the men and women in uniform, to those who gave their lives across the world for freedom and peace, and to those who still fighting…
THANK YOU!