I'm back to reality after 5 days and some hours watching the 8 seasons of Game of Thrones.
It truly was an experience my sleepless nights, although the ending was unsatisfying.
For years I heard about the series but it's been years I learnt to live without a television 'cause I'm not the kind of human who spent his time sitting on a couch.
I was usually more active before the pandemic..  But since I'm on forced vacations, business are closed, and on top of all we have a curfew, there's no much to do.
Anyhow, Game of Thrones was a fun experience overall despite some heavy-sadistic-gore-violent-scenes.
Most of the characters were great, so it kinda upsets me knowing that almost none of the actors got any of the many American award by their performances except for Peter Dinklage, whose also the only American among the actors.
It's a total crime that Lena Headey on the role of Cersei Lannister never got an Emmy, or Golden Globe or whatever else is out there when she's beyond SPECTACULAR on her role. One of the best actors of the show.
Along with Carice van Houten as Melisandre.
Seriously, the show was great for 7 season. But season 8, the final, was definitely not what I expected after 5ish days of fucked up sleeping hours.
I mean, this poor guy…
Frankly, I watched 8 years in almost 6 days and most characters remained strong but some others got reduced to caricatures.
Some deaths were satisfying tho: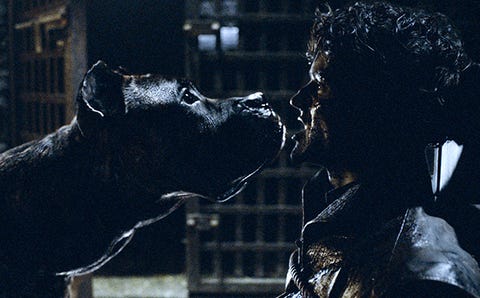 Long story short, fantastic show!